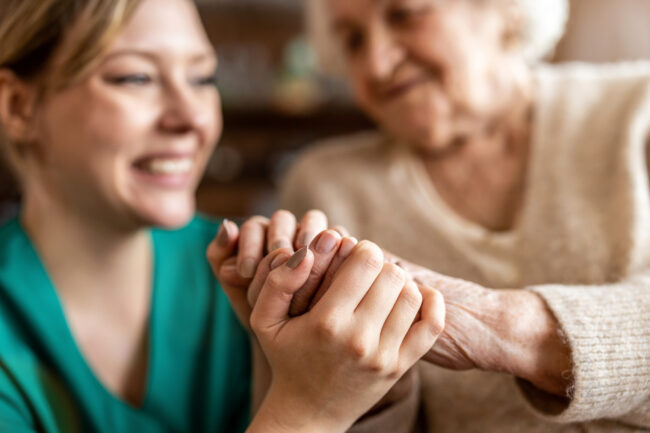 Comforting Companions is a trusted and reliable resource for families with loved ones living through progressive illness or aging. Whether their loved one lives at home, in Assisted Living or in Long Term Care our speciality is meeting people where they are, in more ways then one!
We focus on helping families who are juggling their busy lives with meeting their commitments to their loved ones. Our Companions step in to help offset family visits —visiting their loved one for a cozy chat, a pleasant walk or other meaningful and engaging activities to tap into who they are and what they enjoy. We are very much like an extension of the family and consider it a privilege to be welcomed into the family.
Part Time Positions Available
Comforting Companions is looking for dedicated companions to join our growing team. Part-time positions are currently available.
No previous experience is necessary; however, preference will be given to those who have an understanding either professional or personal of those who are living with progressive illness and/or aging and/or have their own experience as a caregiver. Full training is provided.
Spending social time with someone who is frail or who is undergoing cognitive changes, takes a special type of kindness, patience and understanding. It's also a rewarding occupation when you realize what a difference you truly make by helping someone through a challenging time. If you are a compassionate, kind, caring, reliable person, who would like to make a positive difference in someone's life, we'd love to hear from you.
Let's Start a Conversation