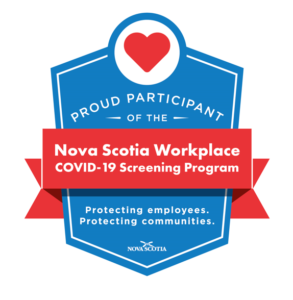 These are exceptional times and ones that can cause additional challenges and stress if you are caring for a loved one who is aging or living with illness.   Whether they live with you, at their home, care facility or in a retirement complex, everyone is doing their best to protect those they love and care for.  We are no different and take our role in helping you through this difficult time very seriously, while at the same time balancing our commitment to the health and safety of those we serve, our companions and our community.
Comforting Companions follows all Public Health protocols and always puts the Health and Safety of our companions, our clients, you and your loved ones at the forefront of all decisions and services.  We are committed to being transparent in all we do and communicating this to you on a regular basis. We are here for you and want you to feel safe in our services.
Safety is at the forefront of all we do
We have strong Health and Safety protocols in place and that build on what is already mandated by Public Health. We are going above and beyond to ensure the safety of your loved one and our companions.   We keep well updated on all Public Health protocols set out by our Federal and Provincial government and adapt and adjust our protocols accordingly and regularly as needed 
Measures we have put in place for our companions
Mandatory COVID-19 Asymptomatic Testing – Comforting Companions is a proud participant in the Nova Scotia Workplace COVID-19 Screening Program and as such, all companions self test regularly as part of our strict protocols that we have in place.
Daily screening – All companions do self screening by way of an online assessment tool created specifically for them by our office, to ensure they are fit for work each day they are scheduled.  We screen for COVID-19 symptoms, travel, their health and if anything changes within the day of service, we have emergency plans in place for the visit to be discontinued temporarily to ensure the health of our companions and our clients.
Enhanced cleaning protocols have been put in place while our companions are with your loved ones to help eliminate risk of contact on surfaces. Surface disinfecting while on visits is part of our companion's protocols.
Companions not only practice frequent handwashing, keeping distance when possible but they help your loved one to adhere to similar protocols where possible.
Personal Protective Equipment: Our companions are equipped with the appropriate equipment and training to minimize risk and possible transmission while on visits. This includes adhering to additional policies that may be mandated for specific homes we visit, such as Hospitals, Long Term Care Homes and Retirement Communities.
Our companions are committed to being a good community member and are encouraged to track all interactions social and professional.  We trust they are doing all they can to minimize the risk of transmission in their day to day and outside of the work environment.
Practicing Self-Isolation: Our companions are kept up to date on the information that would require them to self isolate and with the daily screening are very clear on when this is required.
Safety starts with each of us
COVID-19 protocols seem to change daily but one thing that you can count on is our commitment to always do the right thing, follow Public Health Protocols and always take your needs into consideration. The Health and Safety of our companions, you our wonderful clients who depend on us is something that we will always make a priority. We want you to feel safe and confident in our services.
We are here for you and always make ourselves available to you.
Yvette Gagnon – Founder, CEO
Comforting Companions Care Providers Inc